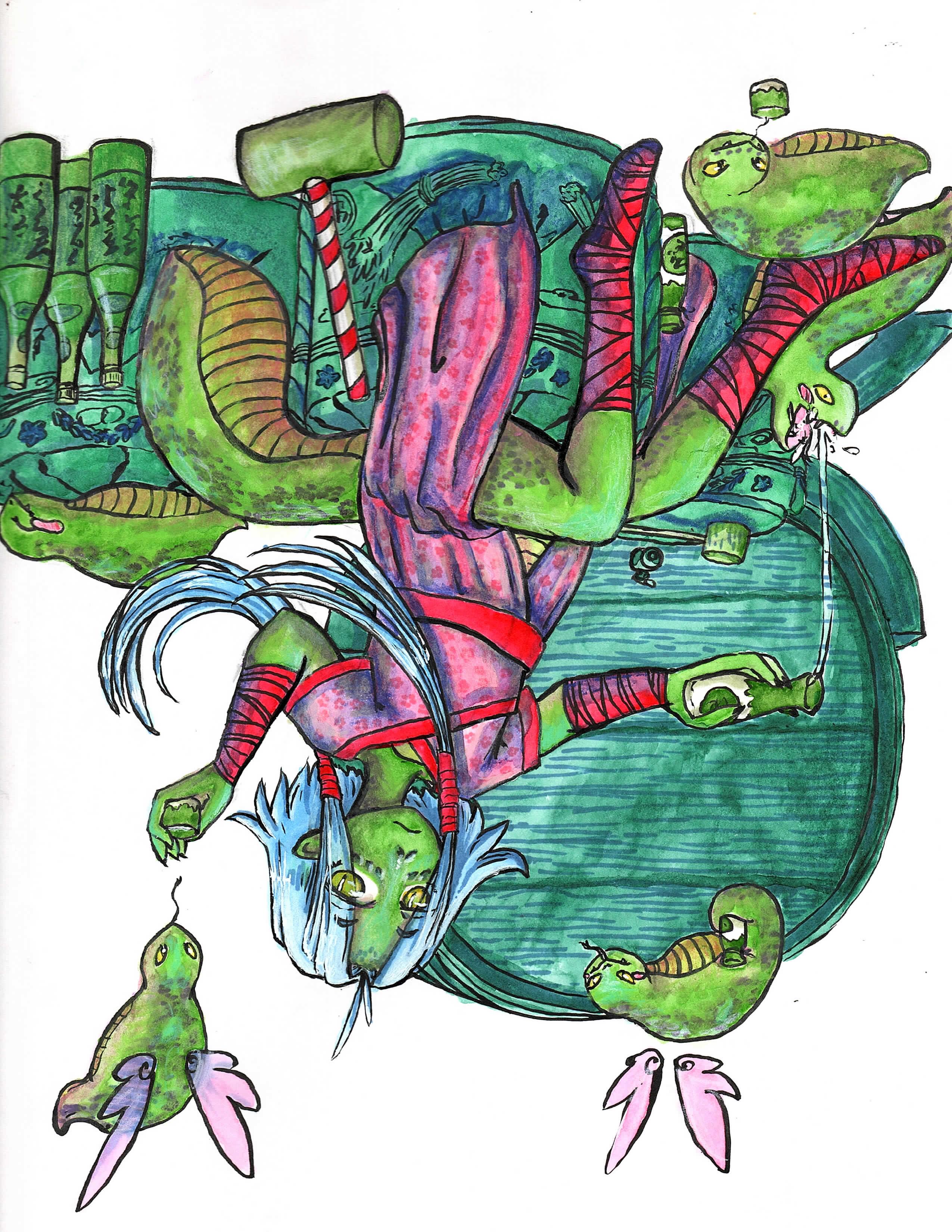 6.21.3
A legend of tsuchinoko is that they like to drink lots of booze. It makes me want to draw tsuchinoko and tsuchinoko people drinking lots of booze.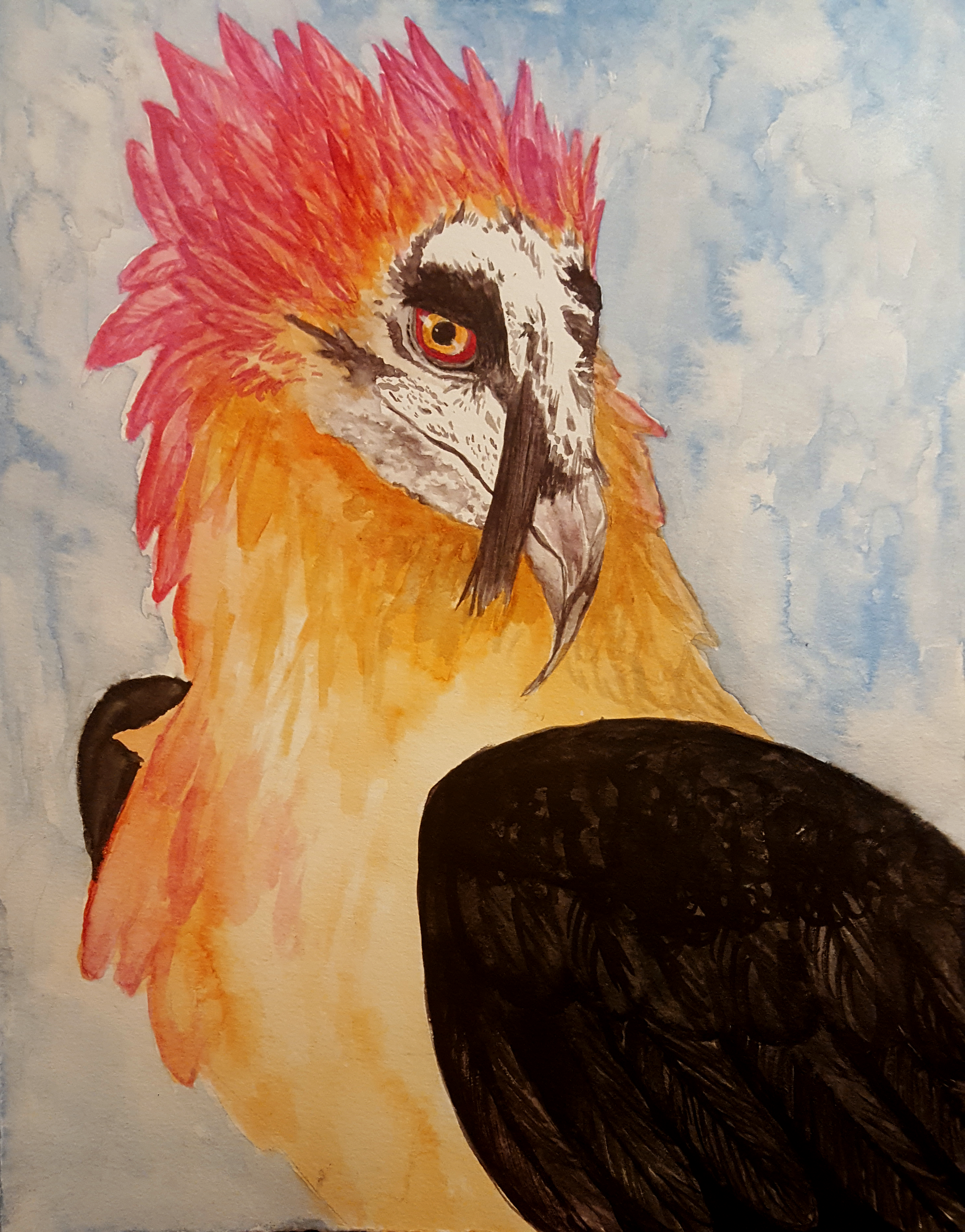 2.20.19
A painting of an Ossifrage for a gallery show about birds. Also known as bearded vulturs, and lammergeiers, they eat bones and paint themselves red and are one of my favorite birds.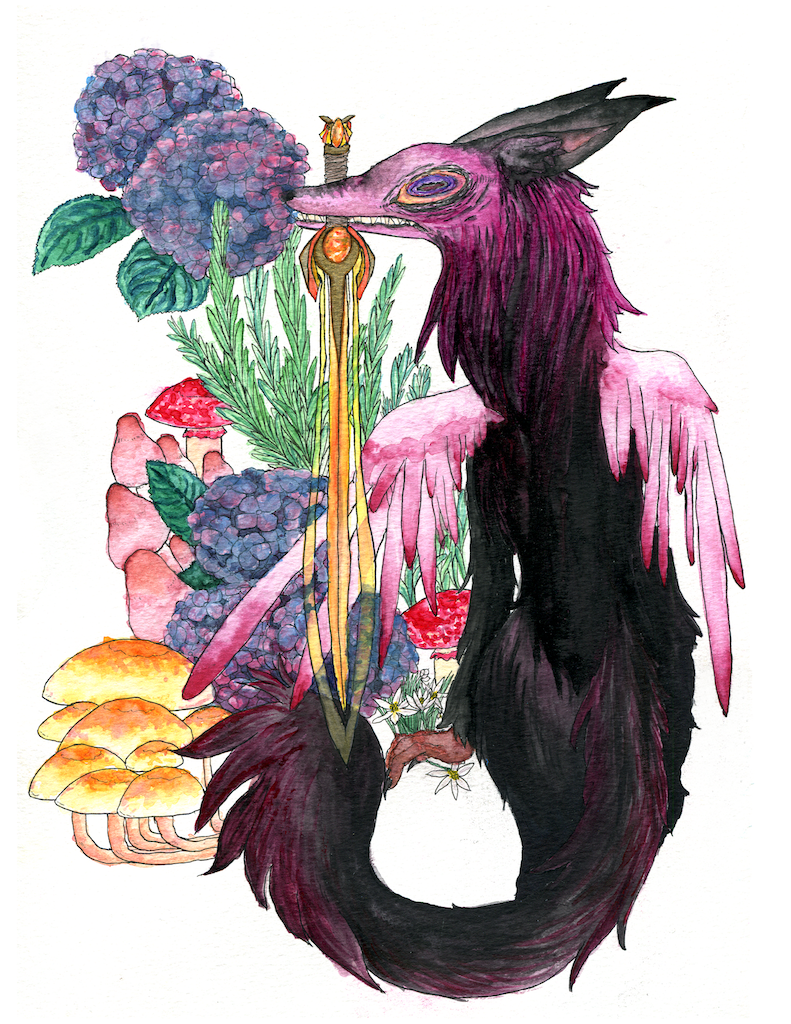 3.9.19
Watercolor of a wolf with a sword with symbolisim flowers. Kind of based off my comic Tidal Lines, but in a vauge way.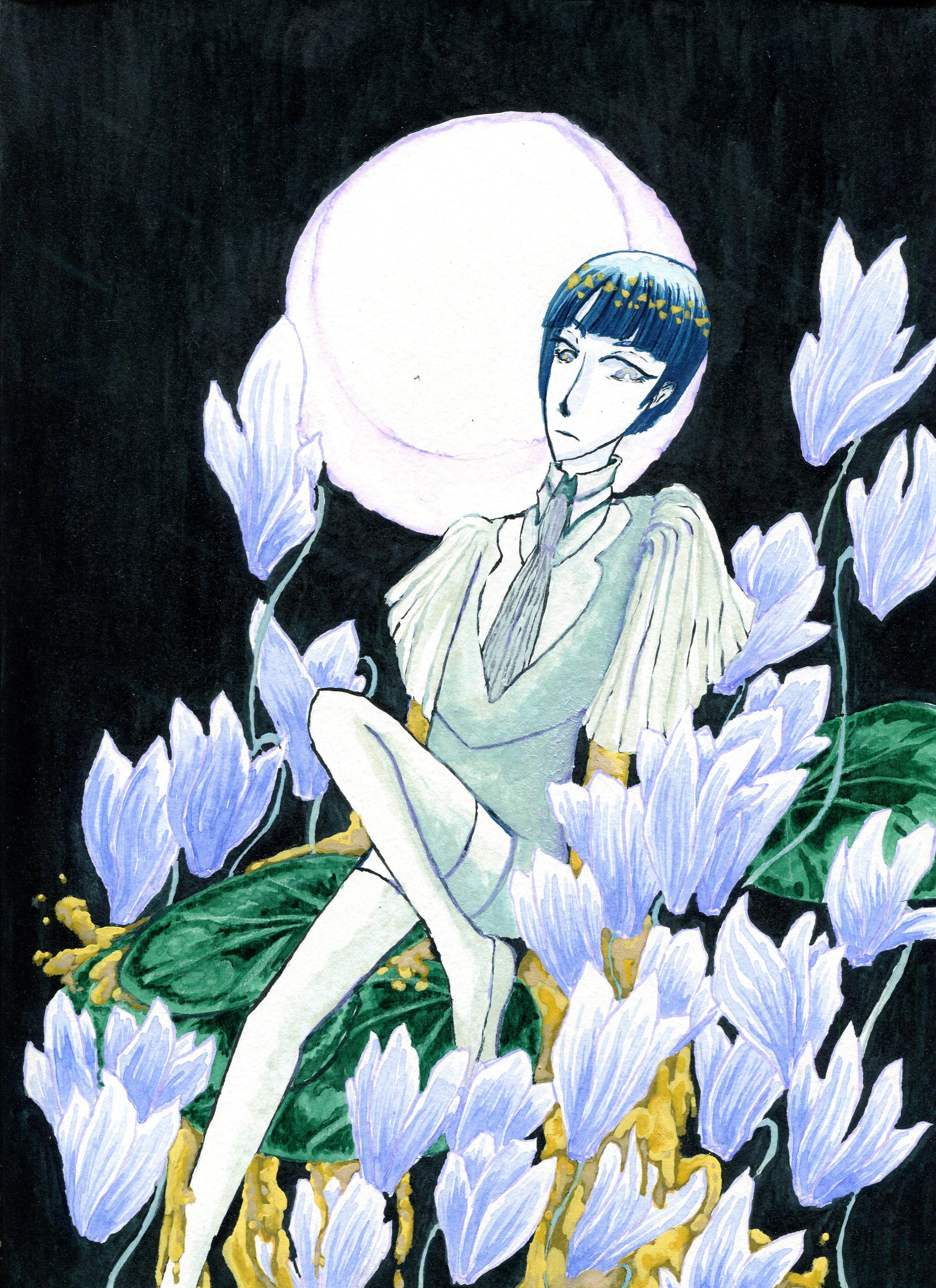 3.4.20
Watercolor painting of the character Phosphopylite from the manga 'Land of the Lusterous' with cyclamen flowers which can symbolise 'goodbye' and 'grief' among other things. I really love this manga.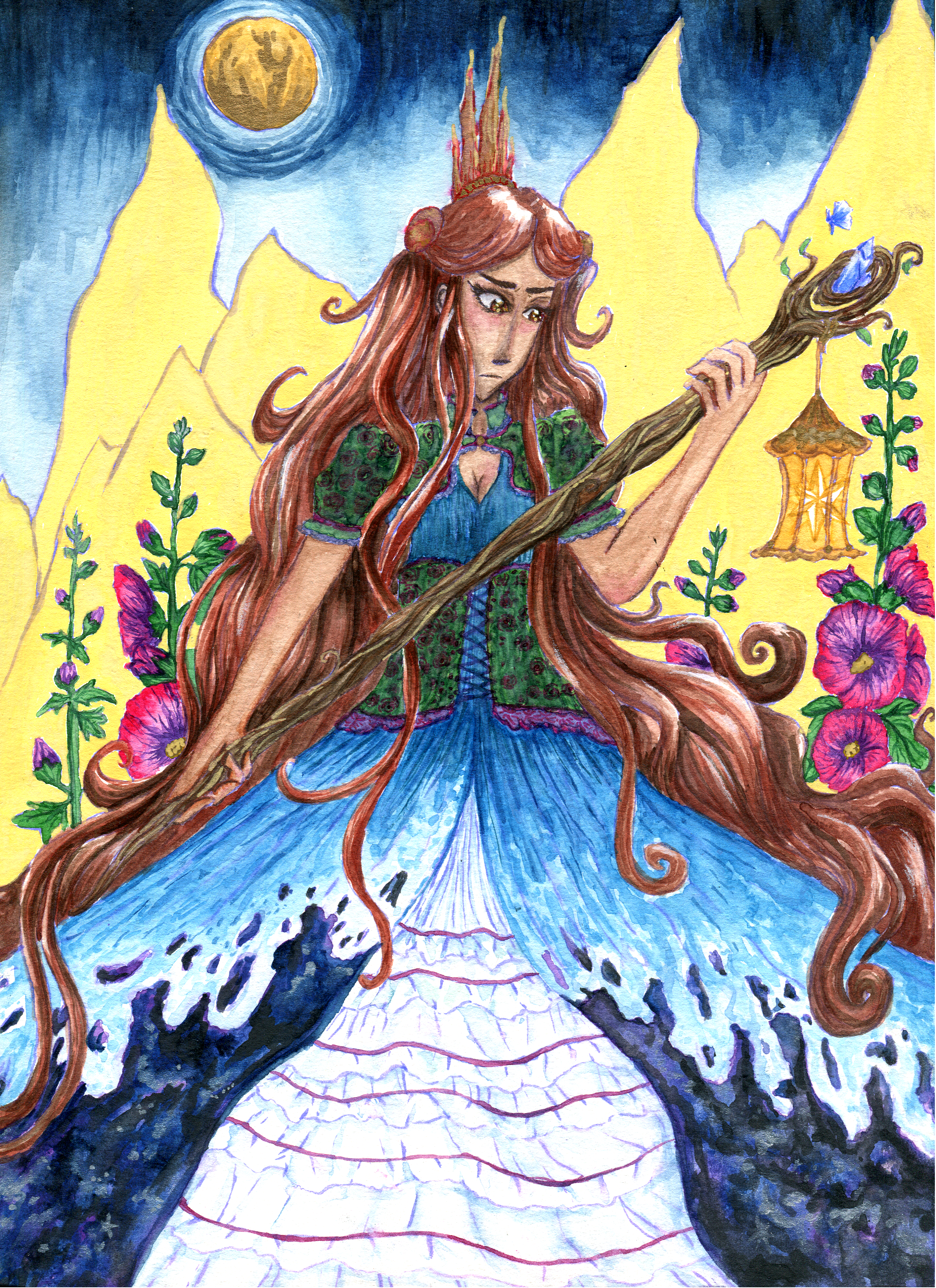 3.16.20
Portrait of Tia from my comic Tidal Lines. With hollyhocks and patterened after the Magician tarot card.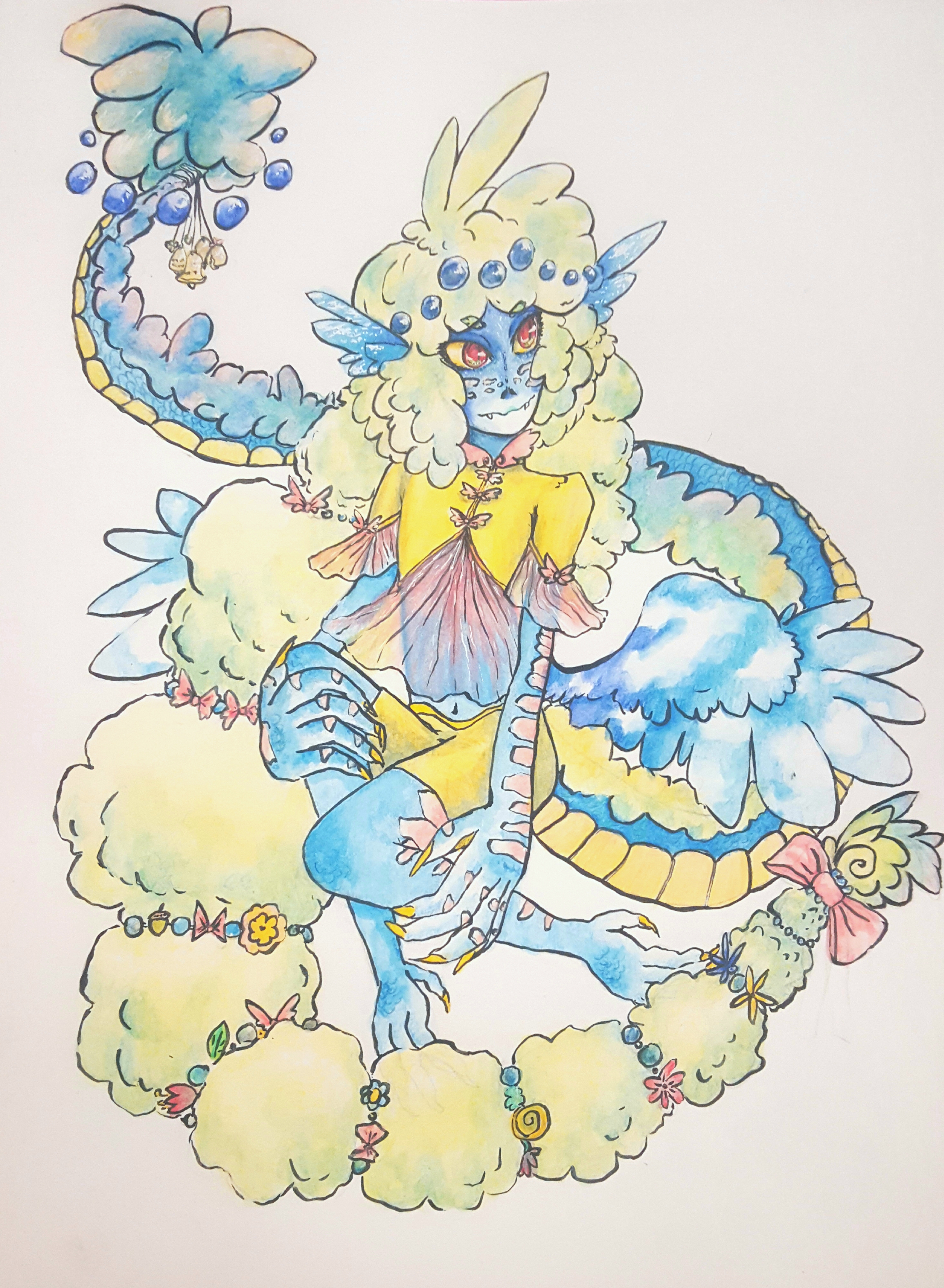 3.18.20
I really just wanted to draw a cute fluffy character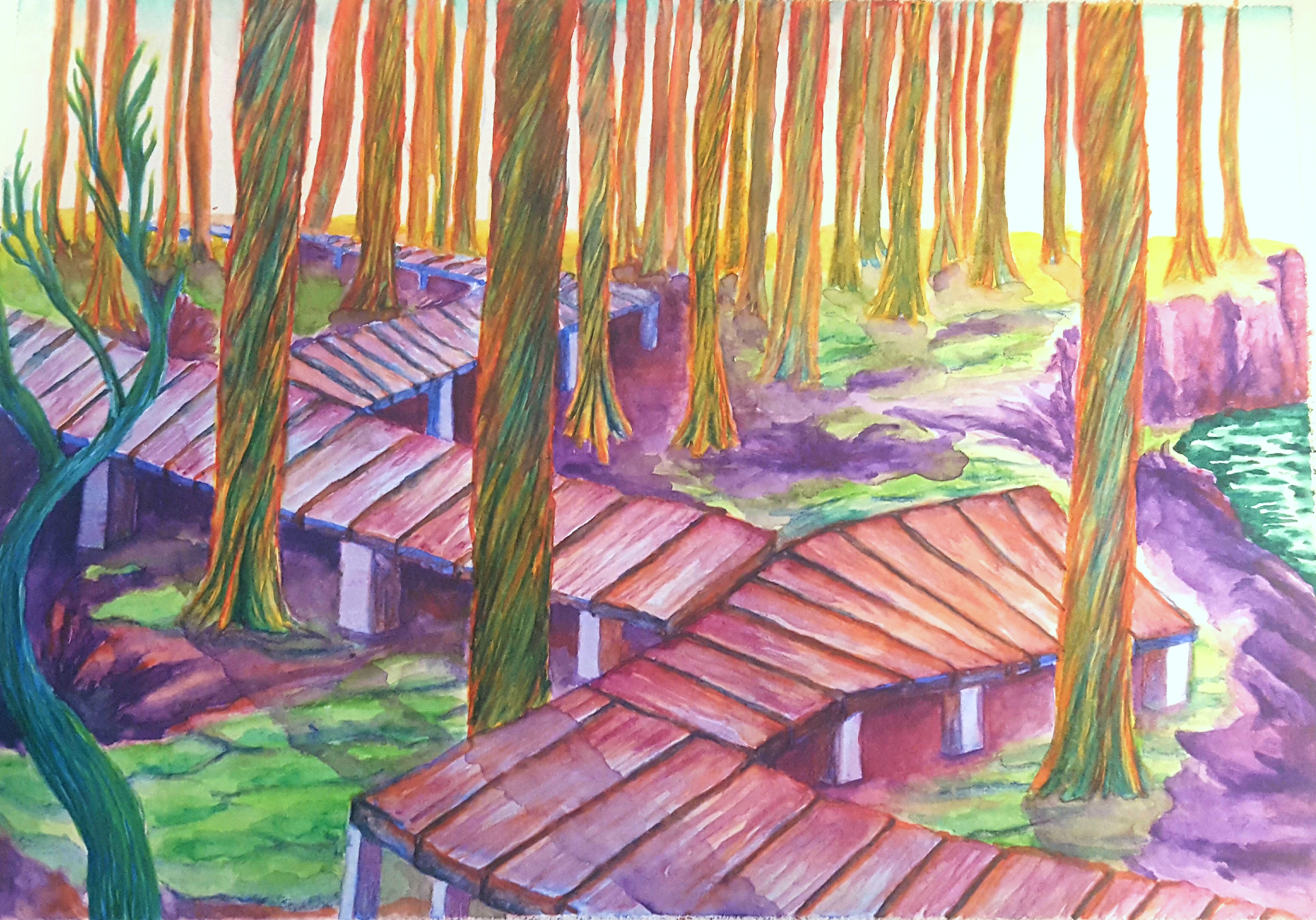 3.30.20
Abstracted watercolor of white ceader swamp. Painted as a gift for my father's birthday.